Seamlessly integrate our data into your ecosystem
Our cutting-edge technology infrastructure is designed to be both scalable and intelligent, allowing us to capture, process, and deliver data to our customers in real-time. Our APIs and direct data feeds seamlessly integrate with existing systems, to provide businesses with the intelligence they need for critical decision making.
Travel & Hospitality
FlightRatesAPI
FlightRatesAPI
Experience the power of real-time and scalable data with FlightRatesAPI. We're delivering billions of rows of data every day, all day long – and we can customize the intervals of delivery to meet your specific needs. Our cutting-edge solution is designed to be the most flexible, powerful, and modern data tool available to airlines today.
RoomRatesAPI
ReviewsAPI
EventsAPI
Self-Storage & RV Parks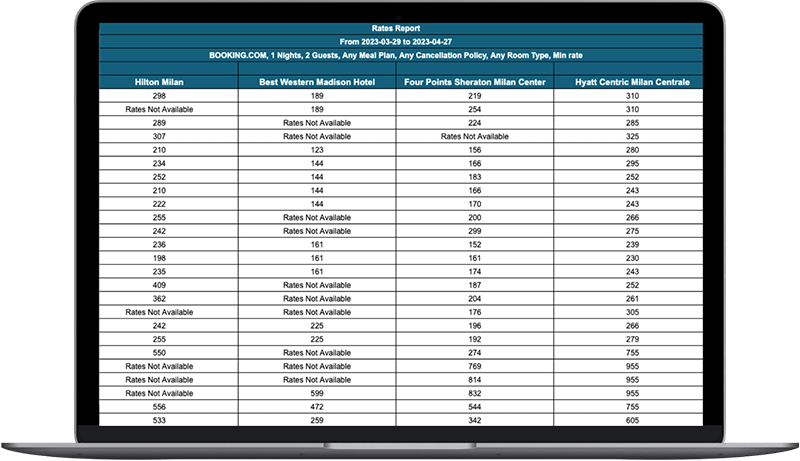 If you need data delivered directly, we can supply this to you via a direct data feed. Whether via excel, CSV, FTP, Google Sheets, or Google Looker, we can provide data in the format you need.
Contact Us
We are always happy to receive enquires and answer questions. If you would like to get in contact with us, please fill in the form below and a member of the Aggregate Intelligence team will get in contact with you