Driving a new level of business intelligence and
decision-making for airlines and travel companies
FlightRatesAPI – the only
real-time pricing intelligence
API in the air travel industry
Airline price volatility* continues to grow. Flight prices now change, on average, more than once per 24-hour cycle, even in 'slower' markets. Taking a once-a-day feed from your current data provider means you are using bad data for most of the day and this has enormous impact on performance and profitability.
Our FlightRatesAPI was built for real-time AND scale. We deliver billions of rows of data every day, all day long – at whatever interval you require. It is the most flexible, powerful and modern data solution available to airlines today.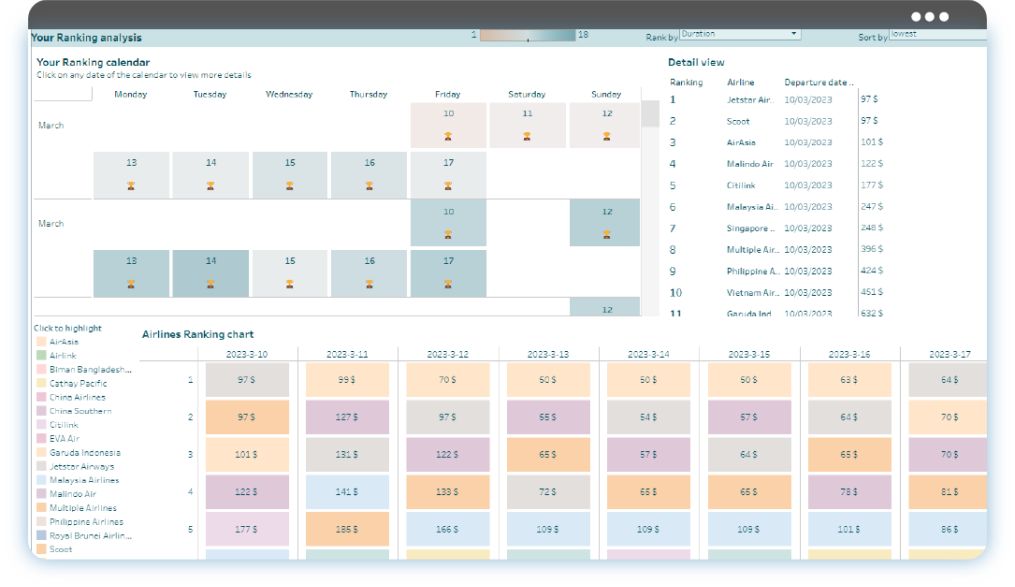 FareTrack: The complete data intelligence solution for airlines
FareTrack is empowering dynamic decision-making for airlines. Our cutting-edge technology and commitment to accuracy and affordability make us industry leading in supporting fare optimization through identifying market signals, visualization and data interpretation. With our flexible, intuitive visualization platforms, you'll be able to unlock powerful insights and make data-driven pricing decisions with ease.
White Paper
Exploring the Evolution of Airline Distribution: GDS and NDC
Airline distribution has experienced profound change due to technological advancements. Most recently, the introduction of New Distribution Capability (NDC) technology promises an even more efficient and streamlined future for airline distribution. This White Paper is a comprehensive exploration of the future of distribution and the roles played by GDS and NDC technologies.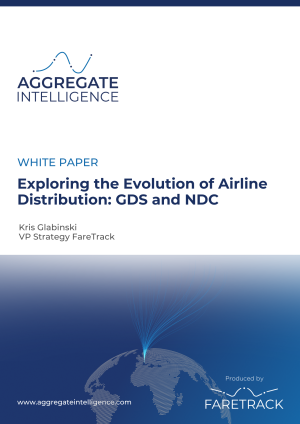 Contact Us
We are always happy to receive enquires and answer questions. If you would like to get in contact with us, please fill in the form below and a member of the Aggregate Intelligence team will get in contact with you