Whether you're interested in constructing or purchasing RV or campground lots, RVParkIQ is the ultimate solution for identifying and assessing your next investment prospect.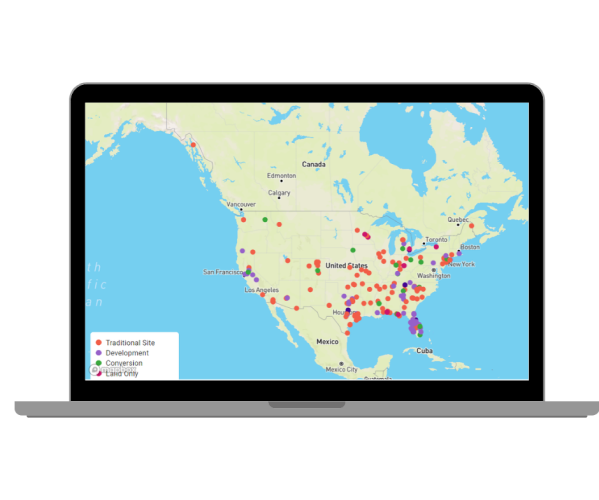 Instantly Evaluate Properties and Markets
Before deciding to invest, it's important to familiarize yourself with the market. That's where Explorer comes in, an interactive platform for developers and investors of RV Parks and Campgrounds. With Explorer, you can access market data and maps, allowing you to perform due diligence and run reports on any site in the US market. Start your exploration today!
Contact Us
We are always happy to receive enquires and answer questions. If you would like to get in contact with us, please fill in the form below and a member of the Aggregate Intelligence team will get in contact with you