Within Explorer, StorTrack's market analysis platform, enables investors of self-storage to gain insights into rates in the market, both current and historically. The Explorer platform allows users to analyze rates even further by comparing Premium and Value rates and understand the competition's most expensive units and what type of premium amenities they are offering.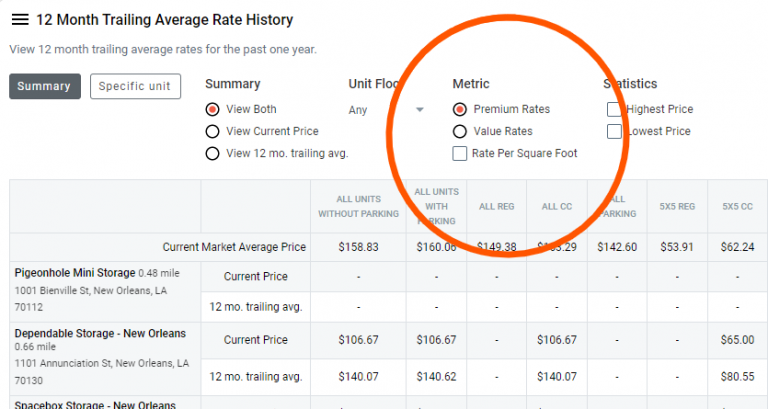 Within OPTIMIZE, our competitor rate analysis tool, can in the same way, show how the competition are pricing units with premium features. OPTIMIZE offers tools to compare how many price points each competitor is offering for a specific unit type.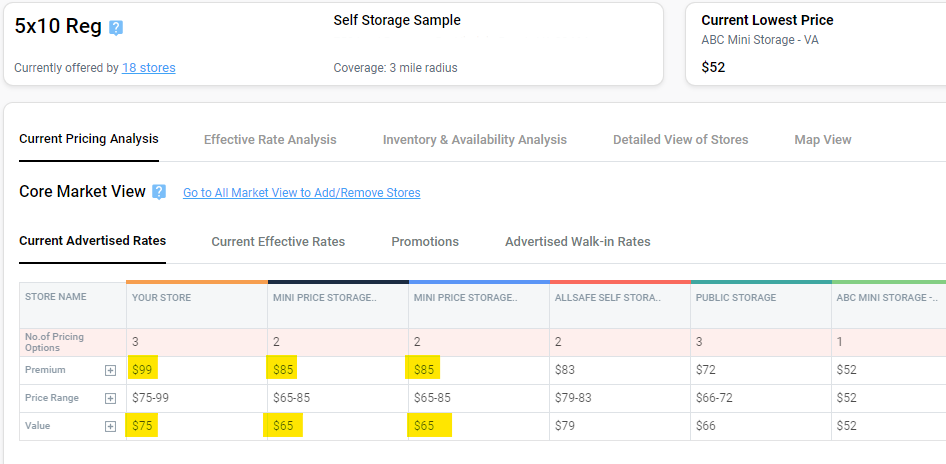 What is the difference between Premium and Value Rates?
Premium and Value rates are different from Walk-in (standard) and Online (web) rates. Premium and Value rates represent multiple rates for the same unit type. Oftentimes a unit will have a "premium" amenity or location and will be priced higher than another unit of the same size. The lower rate for the unit is referred to as the "Value" rate.
Whenever there is a single Web/Online rate for a unit size, both Premium and Value rates will be the same within Explorer.
Explorer is StorTrack's market analysis platform for self-storage operators, investors and developers. Explorer is available for the evaluation of any primary, secondary and tertiary market in the US, Canada and the UK. Sign up for free to start evaluating self-storage markets.

What's your reaction?
0
Smile
0
Shocked
0
Cool
0
Sad
0
Laugh